Cybersecurity & Digital Transformation
Ardalyst is dedicated to helping public and private organizations deliver cyber defense, enhance their cybersecurity posture, and expand their business. Your cyber program shouldn't be expensive or difficult to implement. We can help.
Cybersecurity
Solutions
Tesseract Managed Compliance Services
All-Threat Zero Trust Architecture
SOCs of the Future
Cyber Defense Technology
Get Started
Cybersecurity
Services
Cyber Program Design
Concept of Operations
Concept of Employment
SOC Engineering
Incident Remediation
Get Started
Digital Transformation
Services
Microsoft Cloud Modernization
Microsoft Dynamics Implementation
Microsoft PowerApps Development
Get Started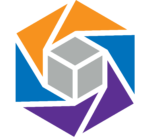 Compliance Made Easy
Ardalyst's Tesseract is your one-stop-shop for comprehensive cybersecurity solutions to build a strong cyber defense for your business that not only meets NIST 800-171 and CMMC compliance but does so in a way that is tailored to meeting your goals and maturing your organization's cybersecurity.
Managed Programs
Cost-effective, comprehensive programs
Compliance Tools & Applications
Cutting-edge technologies at budget-friendly prices
Compliant Capabilities
Advisory services, helpdesk support, and more
Your body has a brain, your cybersecurity has an architecture. Our program advisors work closely with you to understand your goals and the steps necessary to reach them. With this, we help you develop an architecture that tackles your security protocols and processes, roles and responsibilities, and the use of cyber defense technology to successfully address threats and mature your business for a more secure tomorrow.
Explore Solutions
Bring your architecture to life with a cybersecurity program from Ardalyst. Complete with the tools best suited to mitigate risks, a designated program advisor, incident response, and more, our cybersecurity programs ensure your investments are correctly integrated and continuously monitored for effectiveness.
Quality Partners for Quality Solutions
We've swapped a vast software catalog for the best software catalog, delivering top cyber defense tools from the industry's biggest brands. Each of our cyber defense technology partners was selected because they are the very best at delivering their respective solutions and in-turn help us deliver comprehensive tools to our customers.
Ardalyst helps you understand the full requirements of securing your business and the budget required for each activity. In addition to the core Microsoft and FireEye technologies that underpin our cybersecurity programs, Ardalyst also recommends a number of third-party software, services, and capabilities and prices you won't find anywhere else.
Explore Our Software Stack
Complete your security with an Ardalyst Cybersecurity Program. Combine the cyber defense tools best suited to mitigate risks, advisory services, incident response, and more, to ensure you get the best out of your investment.
Not Sure Where To Start?
The time to protect your business is now, but not in a ``one-size-fits-all`` approach. Determining what solutions you need can be challenging. As with all of our offerings, we tailor our approach to your budget and unique needs. Set up a complimentary evaluation and planning session with one of our professionals today.