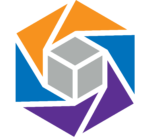 Cost-Effective
Comprehensive
NIST SP 800-171 & CMMC Compliant
Tesseract Managed Programs
Meeting NIST 800-171 & CMMC compliance by enabling the capabilities that make you a better company
Get Started
A Holistic Approach to NIST 800-171 & CMMC
The United States faces relentless, sophisticated cyber threats that threaten our nation's security and privacy. In an effort to made by the Department of the Defense to strengthen it's supply chain, defense contractors are facing increased scrutiny of their organizations' cybersecurity programs and a larger obligation to demonstrate that they are compliant with the 110 controls defined in NIST SP 800-171.
We offer the most comprehensive solution to help you write policies, implement technology, document your practices, assess business risk, and put into place the cyber program management needed to ensure you mature to meet the increasing demands on the Defense Industrial Base (DIB).
Tesseract Managed Cybersecurity Programs combine a variety of services into a single cost-effective, comprehensive program to help you achieve and maintain regulatory compliance and develop a strong cyber defense for your organization. Enjoy the resources of a Managed Security Service Provider (MSSP), Managed Service Provider (MSP), Managed Defense & Response (MDR), Compliance Consulting Services (vCISO), and Compliance Management Software all in one, proven solution.
How We Do It
Building Effective Programs with Proven Processess
Business Alignment
Your organization's policies describe how you are going to address the requirements of the compliance framework in a way that supports your unique business goals and makes it easier for you to achieve them. Our process helps develop the business understanding necessary to align your policies with your unique business practices and risk factors.
Product Selection
To meet compliance requirements, you have to assemble a collection of capabilities that together form a comprehensive cyber defense and support your organizational policies. We've developed an architecture that streamlines migration and the selection process, making it easier to make decisions based on your policy needs. We help you pick the right tools to get the job done.
Mature Practices
Cybersecurity programs are not simply a setting you turn on. The majority of cyber defense boils down to the process (which CMMC requires you to document) that you perform on a daily basis to monitor your system for problems. If no one is using the tools you've put in place, they're useless. We provide the managed services and processes to support your program, so you can focus on your business.
Measurement & Reporting
We monitor your program to ensure the policies, processes, and practices we've helped you put in place are working and continually evolve the program in alignment with your business goals. The benefit of our curated, consolidated approach is that an assessment of one customer is essentially an assessment of all of our customers. We use that feedback to improve our overall approach for each of our customers, based on the unique needs and characteristics of their business.
Staffing Requirements
Maintaining an internal team of people qualified to operate your architecture is expensive and potentially takes your IT expertise away from the important system administration tasks necessary to keep your business operating. We provide the expertise to supplement your IT staff at a fraction of the cost of staffing internal security operations.
Continuous Cybersecurity Maturity
Cybersecurity is no longer a checklist to be completed every one to three years. It must evolve and mature to keep up with the regular business needs of achieving organizational goals, meeting stakeholder requirements, and demonstrating maturity in your value chain. Ardalyst takes a unique approach to your cybersecurity program, built on the principles of nation-state level cyber resiliency and mission assurance, and applied to a program for all sizes of organizations.
Our approach starts with leveraging the NIST Cybersecurity Framework and then adding and modifying based on our decades of experience to give you a continuous program to achieve organizational outcomes instead of single controls or practices. By helping you govern, harden, and defend your cyber posture, we ensure that you're able to:
Identify Risks and Opportunities
Protect Critical Information
Detect Cybersecurity Events
Respond to Incidents
Recover from Attacks
Evolve for Cyber Resilience
Ardalyst adds Evolve as a sixth element in the NIST Cybersecurity Framework to connect the start and the end of your security program's lifecycle to form one continuous, ever-evolving program. This evolution focuses on the activities required to test, evaluate, and implement new best practices to mature your cybersecurity program.
GOVERN
Virtual Chief Information Security Officer (vCISO) and Compliance Consulting to assist with developing and managing the policies and procedures necessary to run your IT assets in a compliant way.
HARDEN
Managed Security Services (MSSP) to develop hardened baseline configurations for your IT assets and manage their full lifecycle.
DEFEND
Managed Detection and Response (MDR) services to watch for and respond to threats and indicators of compromise.
Supporting Services & Capabilities
Not ready for a comprehensive program? Enhance your existing program with these supporting services.
Ardalyst will work together with you to assess the current state of your cybersecurity program and develop a roadmap toward full maturity at a pace and cost that meets your goals.
Check Out Our Cyber Roadmap
Learn How Tesseract Can Work for Your Business!
Book your FREE consultation to learn more about how a Tesseract Managed Program can help you meet both your NIST 800-171/CMMC requirements and your business goals.